I noticed that the first file path in the "info" panel is bold: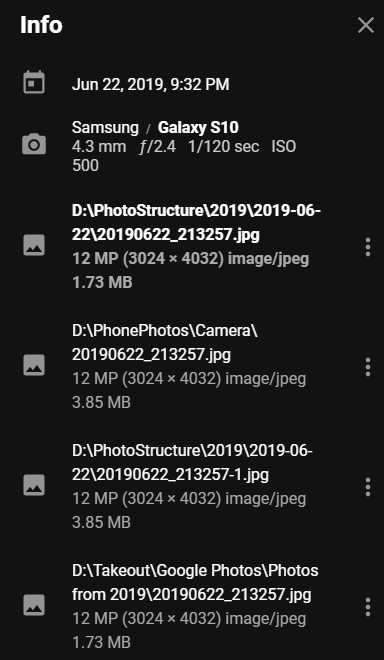 Does that signify anything? In this case I have a copy of the photo from Google Photos takeout (1.73 MB) as well as the original file from my phone (3.85 MB) and the file path of the Google Photos version is in bold.
I suspected that it might have signified the "best" version of the photo, but in that case, shouldn't that be the one with the larger file size as it's not compressed as heavily?