While I was browsing my library by date, I found a group of 62 assets, all tagged by the exact same date: Dec 8, 2002, 12:00 PM
These files have the correct date information inside the metadata and on the name, yet PhotoStructure still tagged them incorrectly.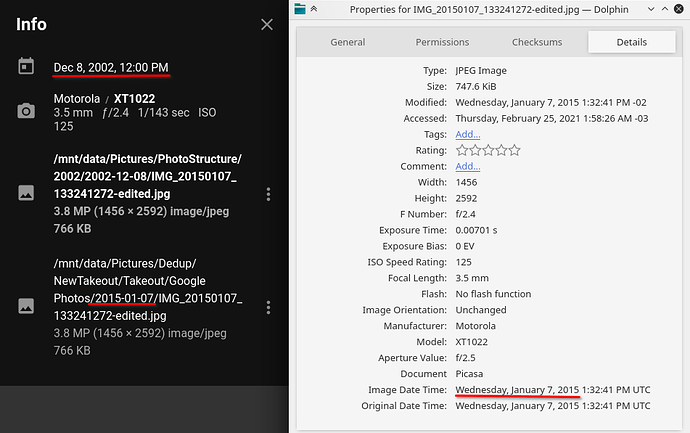 Looking through the files, there doesn't seem to be a pattern to them.
The dates vary between 2014, 2015 and 2016.
All were taken with my old Motorola XT1022 and uploaded to Google Photos using Picasa, but I have loads of other photos that fulfill these conditions that were tagged properly.
I am using PhotoStructure for Desktops 0.9.1 on Arch Linux.
Any logs I could provide to help debug this issue? I'll be mailing a sample of the affected pictures to support@photostructure.com shortly.
Edit: The photos have been emailed.