Expected Behavior
First startup after installation.
Current Behavior
First I had a blank window with the text "Internal Server Error".
On reinstall I had the setup screen. I chose a small folder with just a handful of photos to scan manually, set the library location in a subfolder of my user, and clicked ok.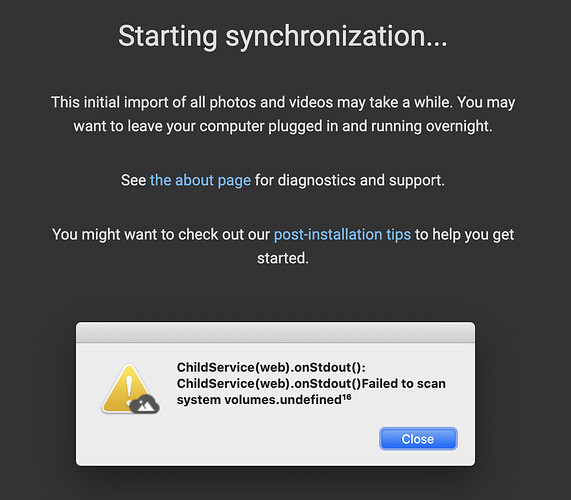 Environment
Operating system and version: Mac OS X Catalina
PhotoStructure for Desktop 0.9.1