I have an Image DB of more than 120'000 images and like to re-tag every image to meet the photostructure tag structure.
Currently all my images are tagged flat. So not in hierarchical order. I did all tagging with a self programmed tool.
Now I like to tag them again and like to get some help / suggestions from you what kind of program you use to do the tagging etc.
I just tried Photoshop Elements but was not able to export the hierarchical order to the file (it exported just flat). Maybe someone has a hint for me how to do it right.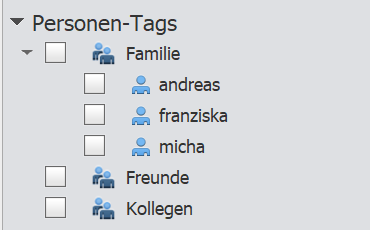 thx