In writing up the v1.0 release post, I was going though email and forum exchanges with all of you brave beta users. I'm really thankful for this community's thoughtfulness, helpfulness, and civility.
Thank you!
If I haven't sent any of y'all an Official PhotoStructure Thank You Card With Stickers: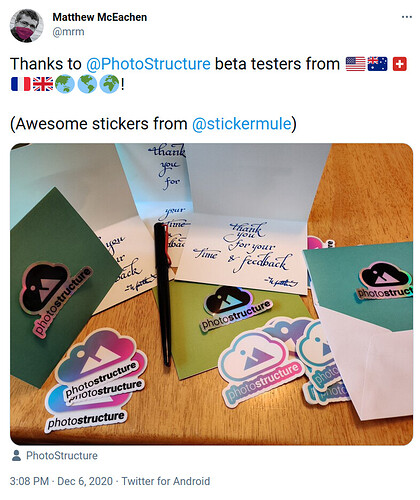 or you need More Stickers, or an Official PhotoStructure Magnet, DM me an address and I'll send them out to you for free.