I keep dropping and rebuilding everything many times, trying to get it just the way I want and experimenting. So I know I am giving the software a good workout!
Anyway, here is another odd one that looks like a bug. Some strange string shows up in the UI.

Doing some digging, I came to discover that is the volume id of the /photos mount with all my originals.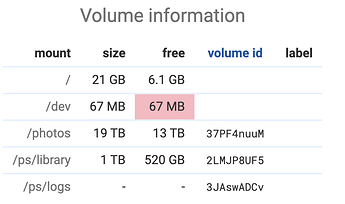 Not had any problems in my many previous start-overs, is it because the mount is called /photos? Is that a reserved name or something?