Version 1.0.0 added search!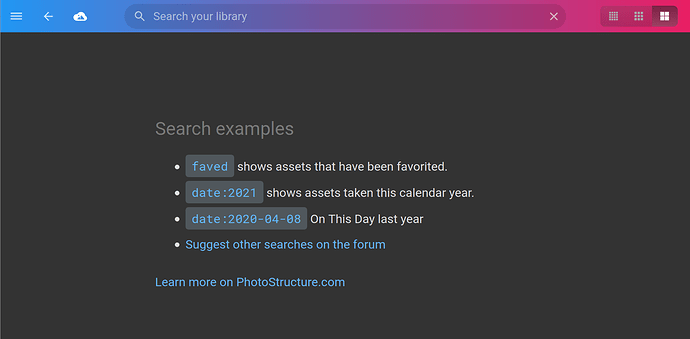 Possible future improvements:
run the queries before suggesting them, and hide suggestions that are empty

Better On This Day support (expand the query to fetch On This Week, or On This Day for the past several years

type-ahead find?

guided UI for adding search terms, (pulldown of available filters, pulldown of operators, …)?

anything else?
Related: