Salutations, brave beta testers! Version 2.0 is now feature-complete.
This is a beta build
Standard beta disclaimers apply: read more here.
Remember that library upgrades are a one-way street.
You may want to run this on a test library first.
Where can I get the beta installer?
New features
If you're coming from v1.1, here are some of the more obvious new features:
Bug fixes since v2.0.0-alpha.1
More details are in the release notes:
How does this version compare with other versions?
Here's a chart comparing recent stable versions: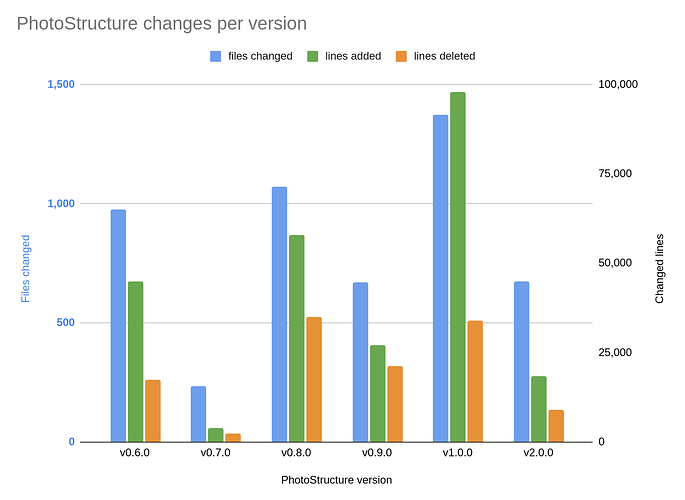 Why aren't you releasing this as v2.0 stable yet?
There are a couple issues I still need to poke at resolve:
What's next?
Running v2.0 on my own library, I've realized that multi-user authorization needs to happen sooner than later: even with password protection, it's not great to allow visitors to mess with the settings page or shut down the server, and letting them click "empty trash" is really not OK (which is why I hid those buttons behind a setting for this release: it's still useful for local-only libraries).
Once that's in, then metadata editing and face management makes more sense (as being only available to "library owners").